August Newsletter – Shoshone Comment Period Ends Soon!
Time is running out to comment on the latest Shoshone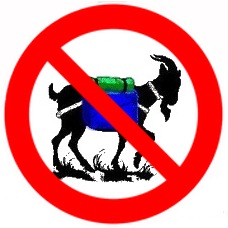 Environmental Impact Statement proposing to ban packgoats. This is important! The rules implemented in Shoshone will likely affect land use plans and decisions all over the West. NOW is the time to act! Please read the newsletter for information about how to comment on these proposals. If we stand back and say nothing, we have no right to complain when we get shut out.
CLICK HERE to download the newsletter.