NAPgA Virtual Auction June 1st – 5th!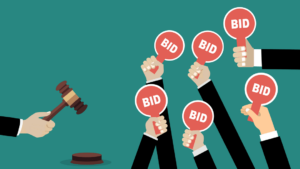 NAPgA needs your help!
The Virtual Auction is a multi-day online event features a wide array of donated items including packgoat equipment, apparel, goats, handmade items, artwork and much, much more!
Although everyone loves to see and bid on the wonderful goat related items that are donated, we welcome donations of non-goat related items as well as long as you believe they will pique the interest of potential bidders.
This is NAPgA's main fundraiser.  Last year we raised $4,374!  Let's beat that this year!
You don't need to be a NAPgA member to donate or bid on the items.  The Virtual Auction is open to the public to reach a broader audience.
Submit a description of the item(s) you are donating, the starting bid amount and up to 5 photos to info@napga.org by May 28th.
Donors have options to help NAPgA!
Those who donate can choose to have funds from the high bidder placed in the NAPgA General Fund, the Carolyn Eddy Research Fund, the Legal Fund or the UC Research Study fund.
You can choose to cover the item(s) shipping, offer pickup at the Rendy or NAPgA will reimburse shipping with a receipt.
Please donate item(s) today and remember to bid during the auction, too!
If you can't donate please be sure to bid!